The FYG Difference
Do you have the freedom to create the business you want?
At FYG you have our support to focus on your own ambitions.
The FYG business difference is plain to see.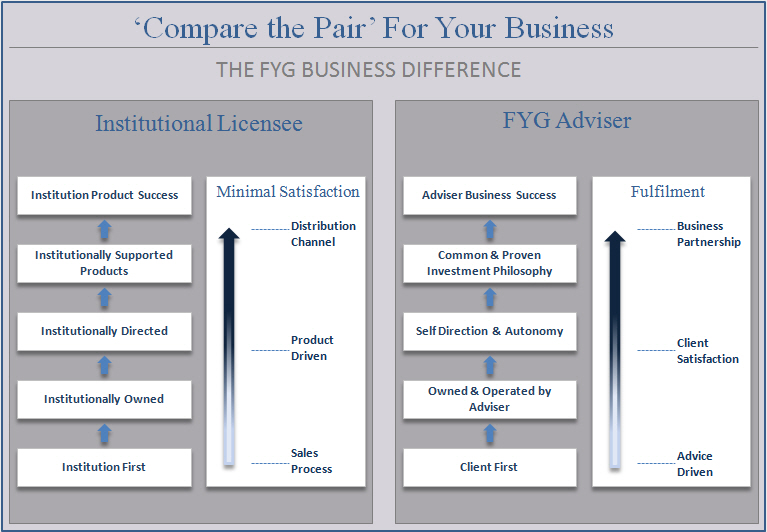 At a privately owned financial planning dealer group like FYG Planners there is no product pushing, advisers are working on behalf of their clients and their business.
FYG has an advice driven process that puts clients first. This will mean lower costs on financial products and greater levels of client satisfaction. While this is better for the client, it's is also inevitably better for your advisory business. You can choose how to grow your business and develop long term relationships with clients based on trust.
Whatever your ambition FYG Planners can offer the freedom and support to help you achieve it.
Don't just take it from us, our advisers are our greatest advocates.
If you want to know more about joining, give us a call on 03 6440 3555
Or learn how FYG is built for the needs of financial planners.